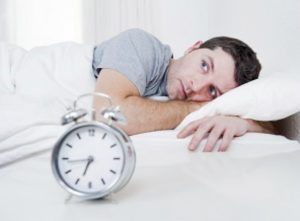 If you feel wide awake when your head hits the pillow at night, you're not alone. Approximately 60 million Americans report having experienced insomnia in any given year, according to the National Institute of Neurological Disorders and Stroke. Even worse, 40 million Americans suffer from long-term sleep disorders.
Missing sleep is nothing to yawn about. "Chronic sleep deprivation has lots of negative consequences," says Sonia Ancoli-Israel, fellow of the American Academy of Sleep Medicine and Professor of Psychiatry at the University of California San Diego School of Medicine. She notes that the health risks associated with missed zzz's can include poor cognitive function, problems with attention and concentration, dementia and an increased risk of heart disease.
Why every night of sleep matters
Are you getting enough shut-eye? Most adults need seven to eight hours of sleep a night, according to Dr. Ancoli-Israel. "People are so busy in their everyday lives and something has to give. They give up on sleep rather than something else," she says.
Even if you don't suffer from insomnia, odds are you've experienced nights when you've tossed and turned, wondering why you can't drift off. "Everyone has a bad night now and then," says Dr. Ancoli-Israel. But if you get tense and worried about not being able to sleep, your frustrated mindset could make it even harder to relax into slumber the following nights.
The consequences of missing even a few hours of sleep can be serious. Research shows that short-term sleep deprivation can cause you to crave high carbohydrate and high sugar foods. It can even make it harder to choose healthy options when grocery shopping. Plus, one sobering study revealed that drowsy drivers who had been awake for 18 hours were just as impaired as drivers who had been drinking.
Fortunately, there are steps you can take to help ensure you'll actually pass out once your head hits the pillow.
1. Do a 60-minute wind-down.
If you're moving at full-speed all day, it can be tough to suddenly switch yourself "off" at night. "We are assaulted by information all the time and it's really up to us to create routines that help separate the buzzing of the brain from our sleep routines," says Janet Kennedy, Ph.D., clinical psychologist, founder of NYC Sleep Doctor and author of The Good Sleeper: The Essential Guide to Sleep for Your Baby (and You). She recommends giving your mind and body a full hour to wind down from work (or happy hour) before you try to fall asleep.
2. Take a warm bath or shower.
Spending time in a steamy shower could be beneficial even if you don't need to rinse off. Dr. Kennedy points out that your body temperature drops rapidly once you exit the shower. Research shows that this decrease in temperature can trigger a sleepy feeling because your heart rate, digestion and other metabolic processes slow down. This can make it easier for your brain and body to power down, too.
3. Put on socks.
Showering isn't the only trick in the book. When it comes to optimizing your temperature for sleep, the ideal balance is a cooler core and warmer extremities, says Professor Ancoli-Israel. One study revealed that wearing socks dilates your blood vessels and can help blood flow, leading to a more optimal temperature for snoozing.
4. Try the 4-7-8 exercise.
We've all been there: No matter how many times you flip over, you just can't seem to find that sweet spot that will let you slip into slumber. But instead of trying to find the perfect position, concentrate on finding the perfect way to breathe.
By deliberately changing the pattern of your inhales and exhales, you can change your heart rate and blood pressure, two systems linked to sleepiness. Many relaxation specialists recommend inhaling through your nose, focusing on filling your chest and lungs (for about three to four seconds) and then exhaling slowly through your mouth for double the time you were inhaling. Another method, known as the "4-7-8 exercise," involves inhaling for four seconds, holding your breath for seven seconds, and exhaling for eight seconds.
5. Don't get in bed until you actually feel sleepy.
Trying to score some extra zzz's by going to bed at 8 p.m. is a recipe for disaster. "If you aren't sleepy, your body won't settle down," says Dr. Kennedy. And according to Professor Ancoli-Israel, your sleep will actually be worse the longer you stay in bed. "Eight hours of sleep is more efficient than nine to 10 hours in bed," she says.
Read more: http://www.cnn.com/2015/04/22/health/fall-asleep-faster/index.html
You might find this video useful as well:
[youtube https://www.youtube.com/watch?v=HDw2VIVvV1w?rel=0&controls=0]
Here are 9 other ways to help you fall asleep faster: https://www.onegoodthingbyjillee.com/9-ways-to-fall-asleep-faster/