Should Exercise Be Compulsory at Work?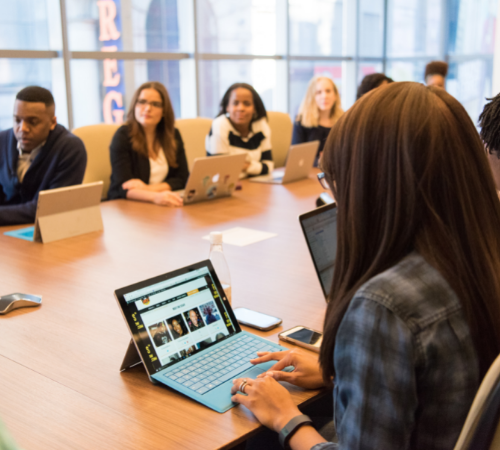 The news this week that more than 20 million people in the UK are physically inactive has led to a lot of discussion over how to tackle the problem. But with no easy solution and rates of obesity rising fast has it come to the point that exercise should become part of our working day?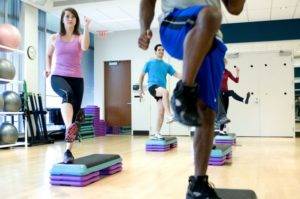 "Exercise in the office isn't a new idea. But it's such a clear win-win – in terms of health, morale, and productivity," says Ryan Holmes, the CEO of HootSuite, a social media platform.
Should Exercise Be Compulsory at Work?
In a first-person article on Medium entitled, Why It's Time We Paid Employees to Exercise at Work, Holmes makes a passionate case for exercise becoming part of the working day and bosses paying for it.
His social media tech company has about 700 employees, and exercise before, during and after working hours is encouraged, in the small on-site gym.
"Yoga classes are packed before work, at lunch, and after work. In the gym, volunteers from our company lead sweaty boot camps and cross-training classes. Groups set out from our office for lunchtime runs and evening hikes. We have a hockey team and a road biking team and even a Quidditch team that does battle on broomsticks in the park."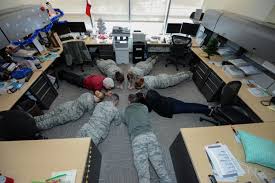 Tech giant Google led the way in office gyms but Holmes doesn't believe a company has to have a gym on site and says he encouraged staff to exercise even when they were a small start-up.
"We made it clear that anyone could block off an hour for exercise during the day, provided it didn't conflict with meetings and they made up the time (by having lunch at their desks, for instance)."
And he believes it's more than worth it.
"I see employees return from workouts refreshed and better focused on their jobs. Time lost on exercise is made back and more in terms of improved productivity."
And he believes he'd never have built up his company without taking exercise himself during the day that enabled him to "maintain composure and focus in the midst of chaos".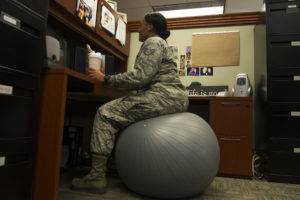 The main barrier raised by many against taking regular exercise is work-life commitments so finding more time in the day for exercise does lead us to the workplace.
The government issued guidelines via NICE in 2015 on how promoting a culture that improves the health and well-being of employees is "good management and leads to healthy and productive workplaces".
And there is an economic case for promoting exercise at work – healthy staff means fewer absences due to illness.
Each year, more than a million working people in the UK experience a work-related illness. This leads to around 27 million lost working days costing the economy an estimated 13.4bn.
A study at Bristol University showed that employees who can exercise at work "are more productive, happy, efficient and calm".
Exercise re-energised staff improved their concentration and problem-solving and made them feel calmer.
With 60% of our day often spent at work, the British Heart Foundation wants employers to make workplaces healthier places.
They have lots of tips for employers on how to make businesses more healthy and point out that classes like pilates and boxercise can be popular in the workplace if organized to fit around the working day and delivered on-site or in a facility nearby.
But if employers can't go that far, the foundation says bosses should encourage staff to take a short active break during the day as shown in their 10-minute workout video.
Read more: http://www.bbc.co.uk/news/health-39490607
You might also like this related video:
Here's another article about a company paying heir employees to exercise at work: https://www.forbes.com/sites/alankohll/2019/01/09/why-we-pay-our-employees-to-exercise-at-work/